Details
Fabrics - more than meets the eye
03 May 2016
Fabric properties go far beyond the obvious visual and surface-level attributes. The fabric selection process is usually towards the end of the design process, but should not be ignored. Depending on the type of usage and the environment the furniture is going into, selecting the right upholstery is critical if you expect the material to last long.
Below are a list of important features to consider when picking upholstery materials: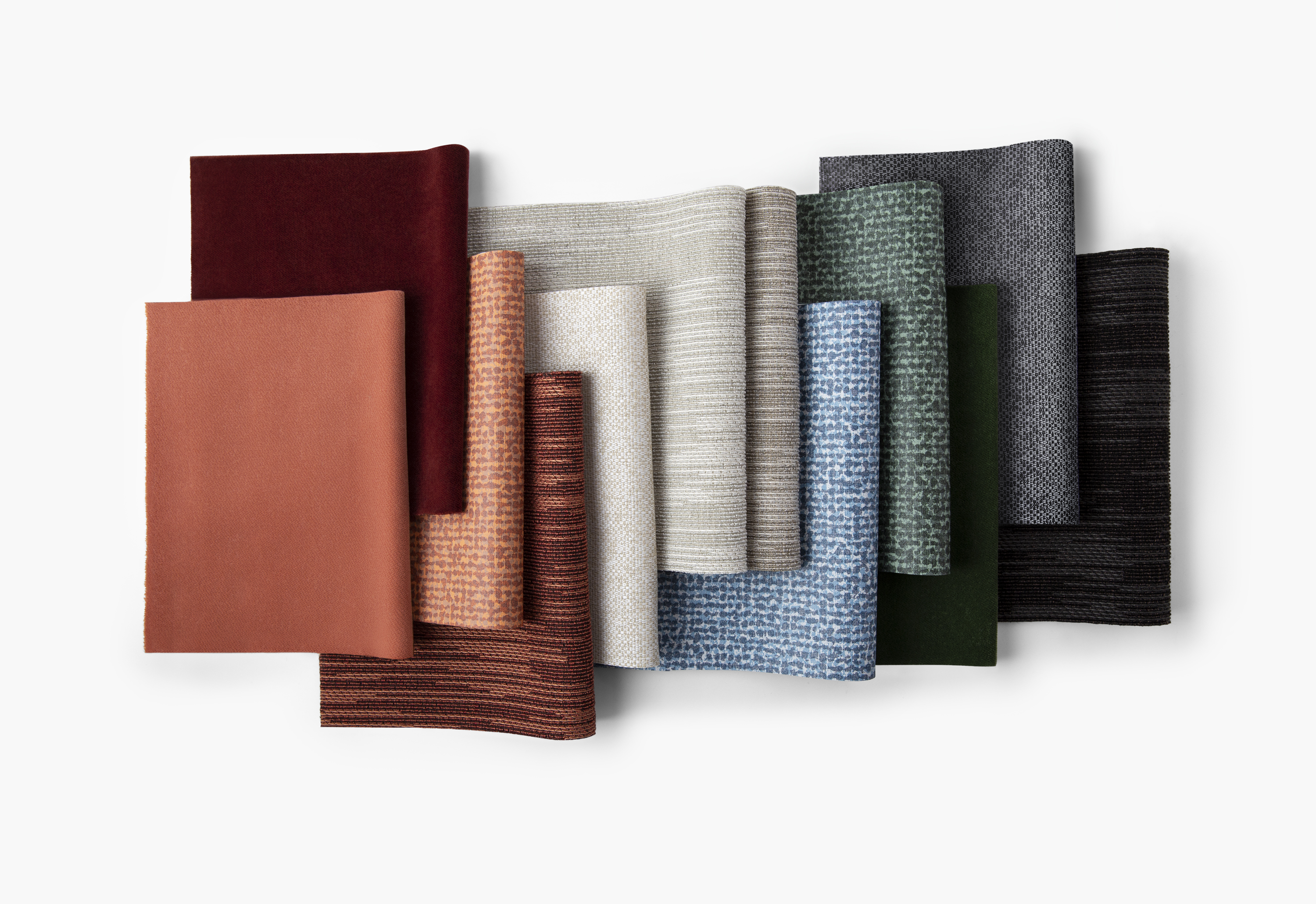 Abrasion
When looking through fabric specs you're bound to come across either of these two terms - Martindale or Wyzenbeek. They're expressed in double rubs or cycles numbers( Eg : 10,000 double rubs or 20,000 cycles). They're simply testing methods used to test the durability of the fabrics. The Wyzenbeek is the standard in the US. While they both test durability, the manner in which the testing is carried out is different. Each of them is an indicator of fabric durability. Higher the number, better the durability. But one cannot infer Martindale double rubs count from the Wyzenbeek double rub count, and vice versa.
For heavy or rough usage, a material with a high double rub or cycle count should be picked for heavy or rough usage - preferably 30,000 rubs or 40,000 cycles. Examples of heavy usage include corporate offices ( Task seating ), hotel Suites, conference rooms and dining area.

Color Fastness to light and rubbing
Resistance to color fading under the external influence like light or wet/dry rubbing is the colorfastness of material, represented by a grade number.
In the case of light, it is a representation of how long the color or dye will last a while under the exposure of light. Both Natural and synthetic are subject to discoloration under UV rays (sunlight) and fluorescent light. Upholstery fabrics should have a minimum rating of 4 regardless of end use. Adorn upholstery fabrics have a rating of 4-5. Grade 1 being a high degree of fading, Grade 5 ( highest ) meaning no fading.
Color fastness to wet and dry crocking/ rubbing would tell you to what extent the color will resist transfer to another surface through rubbing or repeated contact. For upholstery fabrics, ACT guidelines recommend dry crocking Grade 4 minimum and wet crocking Grade 3 minimum. Adorn upholstery fabrics have a rating of 4-5 for both dry and wet crocking /rubbing. Grade 1 being a high degree of color transfer, Grade 5 ( highest ) meaning no color transfer.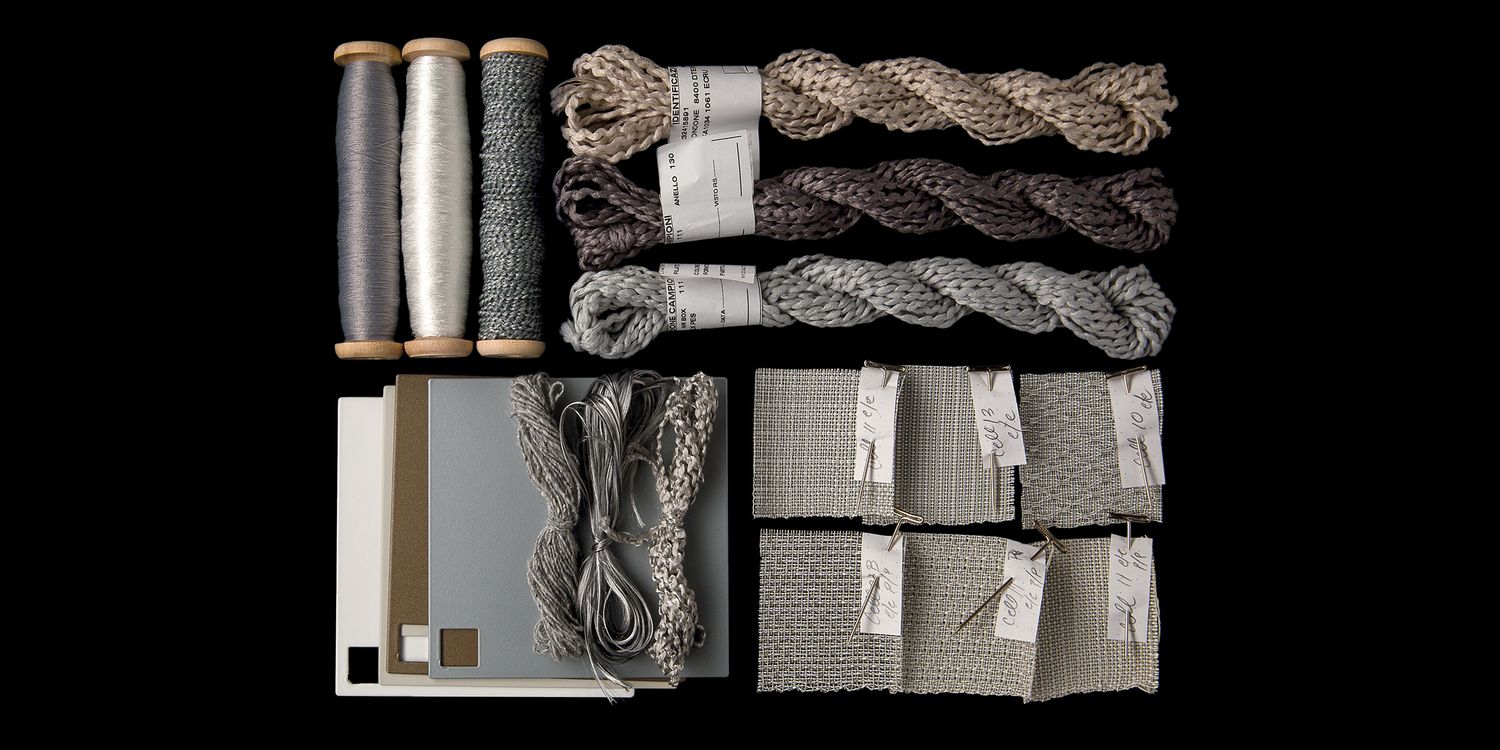 Flammability
What's the most important thing you need to ensure as soon as a fire breaks out ? Stop it from spreading. If achieved, it's easier to contain and extinguish. FR or Fire Rated fabrics are intended for use in high-risk areas like factories and Oil-Rigs, but it's increasingly becoming a standard specification for hospitality as well.
Note that this property is dependent on the construction, fiber and the circumstances at the time of exposure to the source of ignition. No fabric can be classified as non-flammable in every conceivable circumstance.
Acoustic Properties
Fabrics are often not considered when the acoustics of a space are looked. While it doesn't have significant absorbing capabilities, it's a crucial element when designing a space. An Acoustic fabric is one that's suitable for use in acoustic absorption products due to its sound wave absorbing properties ; it must be acoustically transparent ( allows sound to penetrate).
The clearest indicator of the absorbing quality of a fabric is it's NRC or Noise Reduction Coefficient Rating. It is a representation of the amount of sound energy absorbed by a material, between 0 to 1. An NRC of 0 indicates perfect reflection; an NRC of 1 indicates perfect absorption.For commercial offices, you'd want a fabric rated between 0.7 to 0.9
Remember that sound absorption and transmission are two different things. Panels upholstered with acoustic fabric will not prevent sound from traveling between rooms, only control the level of sound reverb in the same room. For transmission, the rating to look out for is STC - Sound Transmission coefficient.