Details
Looking Back 2021
26 Jan 2022
2021 was pegged to be the year we lift off economically as a region on the back of an unprecedented year in 2020. The promise of the vaccine guiding us to a healthier tomorrow, busy skies open for travel, and a maskless society, the year could only be a brighter one.
While some of that did happen, the world still umm'd and ahh'd over what it had to do to prevent another lockdown. UAE, on the other hand forged ahead with record-breaking testing to ensure the safety of its citizens and was ready to welcome commerce + tourism. Fortune truly favors the brave!
2020 was a surprisingly strong year for us, spearheaded by a few marquee projects & 2021 followed suit as well, but hardly a straightforward task with multinationals still working from home. We took advantage of the consistent performance to lay the pipes and put in some infrastructure, for the years ahead; (metaphorically speaking ofcourse.. we aren't getting into pipes anytime soon)
Our stock items saw a new home with thetotaloffice.shop - while it isn't the prettiest of eCommerce sites, it was a necessary step to separate our B2B (Business to Business) from our B2C (Business to Consumer) sales. Version 2 is expected to be out by mid-2022 aided by our own mini photo studio set up in the warehouse.
The highlight however was our series of talks labeled Limitless held in the Dubai showroom, highlighting personal stories of people pushing past seemingly insurmountable limits and achieving, dare I say, limitless growth.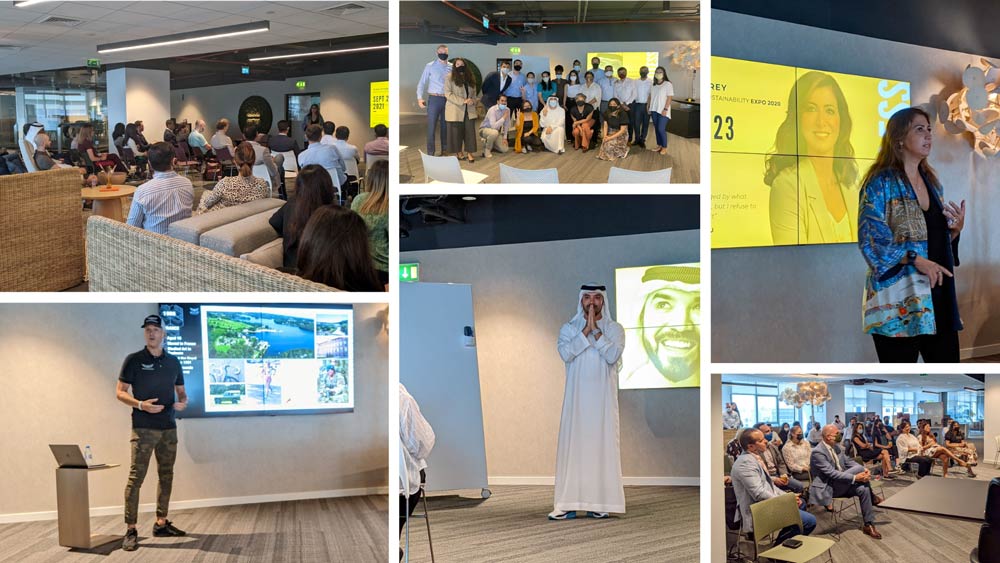 Our first speaker Nick Watson a celebrity in his own right in the triathlon community talking through his journey of parenting through autism
Khaled Al Amiri an entertainer with millions of followers on Instagram talks through his road of refusals with the major tv networks
Lastly, Dina Storey, Director of Sustainability at the Expo 2020 shared her story of tragedy, hope, abuse, and success in the most gripping 90 minutes I've experienced in the year (thats no easy feat). We took this opportunity to announce our commitment to shifting 100% of our portfolio to an environmentally sustainable one by the end of 2022. You can read all the details here
No year would be complete without product launches and there were plenty from our partners: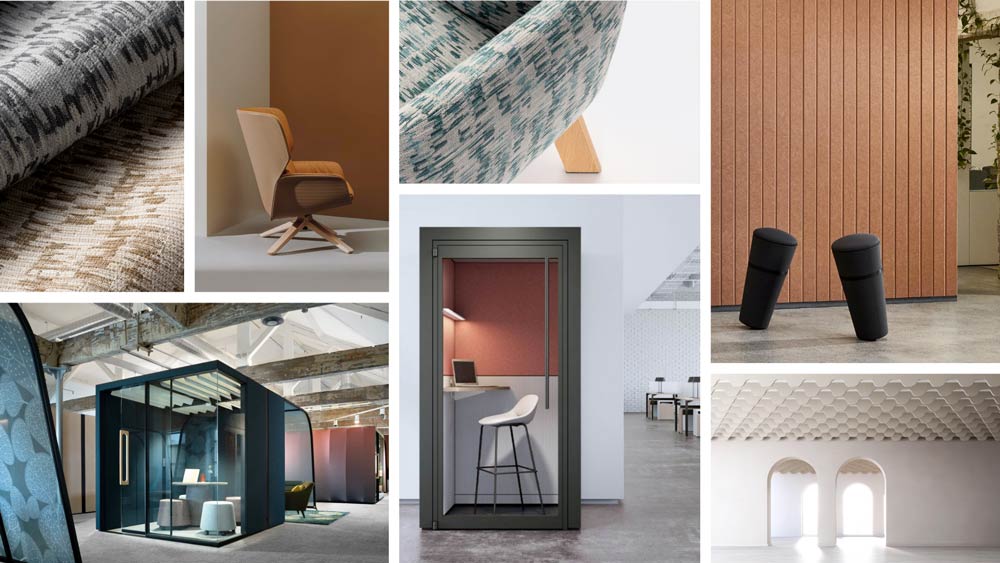 With every year we have a few that join the family and a few that leave the fold:
We wish Robert well and look forward to starting a new with our new team members.
December has always been a festive month & one for reflection. We started the month celebrating The Total Office being voted the no.1 supplier by Commercial Interior Design Magazine, a huge achievement in an ever-evolving and highly competitive region. Thank you CID!
The yearly Surge gala raises our awareness to the poverty and lack of basic resources that still exists and the opportunity we have to change that. It's been seven years supporting the team that helps bring clean drinking water to villages in Uganda, Haiti, the Philippines, and others. We are thrilled to be a part of such an initiative and wish them all the successes in growing their presence. Our gratitude installation this year allowed the guests at the event to pen down their reflections for the year, a phenomenal outcome!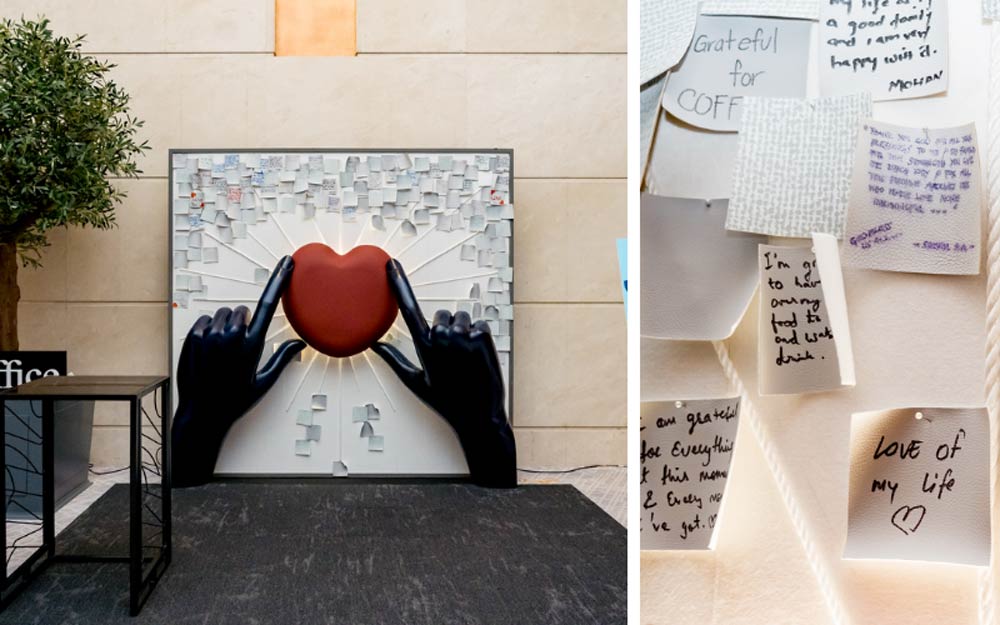 We are equally excited about the year ahead, filled with informative thought-provoking talks, a completely new web experience, and a celebration of turning 25 years as a business in June. Can't wait!
---
About The Total Office
As a provider of workspace solutions, The Total Office helps its clients with tools for collaboration, acoustics, environmental sustainability and well being, by providing quality products from international brands. The company is headquartered in Dubai, and serves the UAE and the wider Middle East region. All press enquiries can be directed to Rima Singh at [email protected], +971.4.450.8700. For more information, visit www.thetotaloffice.com.